Go to Dashboard>Student Information>Online Admission.
Here you will see a list of students wanting to enroll.  Click the pencil (edit) icon under the Action column to view the student enrollment application.  You can not edit anymore those that have been enrolled already as marked by a check mark under Enrolled column.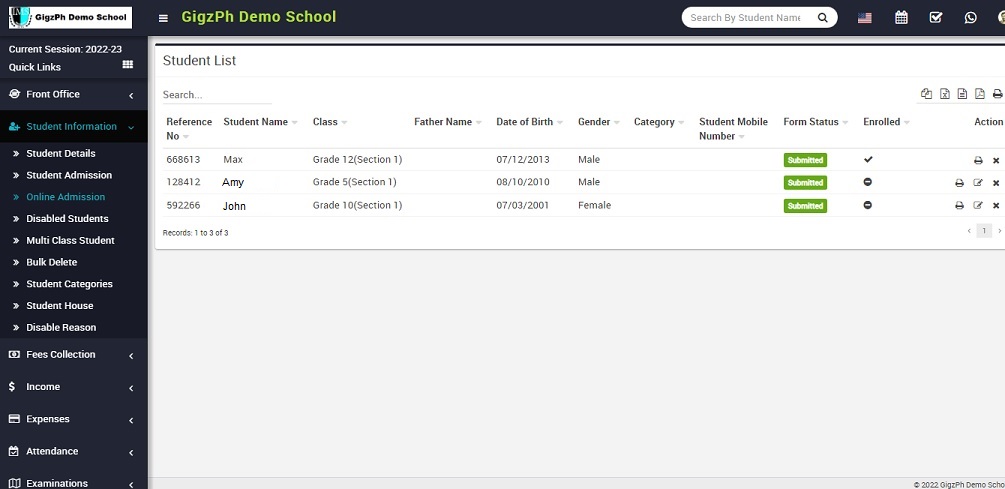 On the Edit Online Admission form, after checking the student information, scroll down to the bottom and click Save to save, or click Save and Enroll to save and enroll.