On the school's website, on the main Menu, click Online Admission.
Fill up the form.  The information with asterisks (*) are required.  If you don't have an email address, you can get one for free at https://gmail.com or at https://yahoo.com
If you need to upload more than one documents, zip all the documents into one zip file before uploading.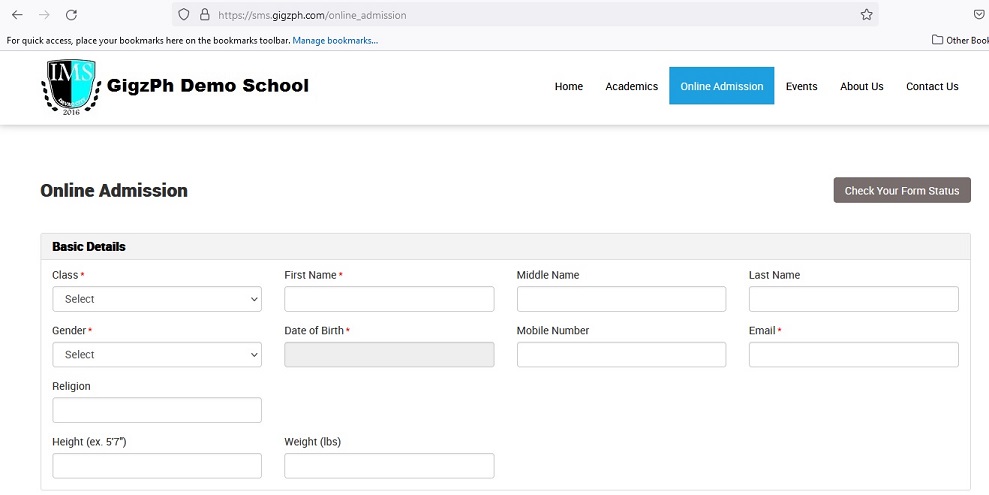 Click Submit button at the bottom of the page.  
Wait for the school to get in touch with you.